Articles from January 2013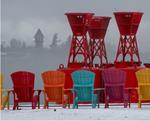 This is one of our most ambitious issues… 13 articles… over 130 photographs, special videos including one created on YouTube for TI Life, Seaway 2012, history, an excursion, a book review… and the launch of RiverQuest...Then, ever wonder what was here before? We introduce new Facebook pages featuring vintage photographs … and we show snowbirds how winter 2013 has started..

by: Susan W. Smith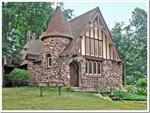 You can see the utter joy on their faces as children of the congregation come forward to ring the chapel. Lots of childr...
by: Lynn E. McElfresh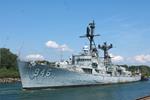 There was no ice to thaw as the Seaway season got underway back in March due to temperatures being higher than normal th...
by: Michael Folsom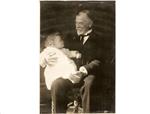 His name has become quite familiar in the Thousand Islands in recent years even though he hasn't been there in almost a ...
by: Patty Mondore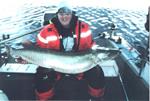 I've heard stories, seen pictures and I've even seen the dusty stuffed trophies mounted...
by: Lynn E. McElfresh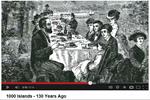 There are times in one's life when the stars seem to be in alignment and maybe this to be one of those times.  It i...
by: Robert L. Matthews, narrated by Jan Eliot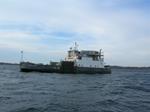 Throughout the winter season Dr. Richard Withington  provides a unique service to Round Islanders.  He writes ...
by: Richard L. Withington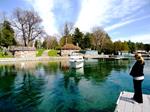 It was about 45 years ago, give or take a few years, when I first visited the Thousand Islands. I was about 7 or 8 years...
by: Tim Kocher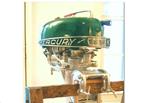 In mid-September 2011, I visited the Thousand Islands briefly from my home in East Virginia to gather material for an ar...
by: Dave Whitford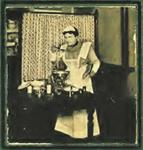 In December I won an auction on eBay – a pewter "Trophy Cup". Once again...
by: Karen Killian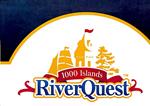 Were you around this summer to see photographers and videographers with cameras in hand shooting from the air, on boats,...
by: Susan W. Smith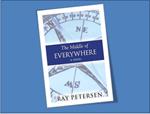 How often is life a singular path?  A narrative that guides you from one meaningful moment to the next.  All o...
by: Mark R. Russell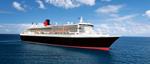 In August 1958, my family of five, mom, dad, brother, sister, and myself sailed aboard the Cunard's famous RMS Queen Elizabeth liner to Southampton, England.
by: Rex Ennis