Articles from December 2010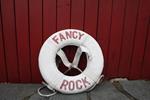 Some islands have names with stories that are just meant to be told. This little known Thousand Island off the shores of...
by: Kim Lunman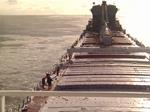 A ship passes across the frigid, icy waters of Lake Ontario on a late November morning. Sea fog rises off the ripples of...
by: Michael Folsom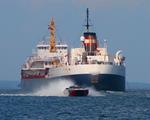 Thousand (1000) Islands Images is exactly what Paul and Lil have been pursuing...
by: Michael Folsom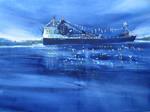 Usually, ships pass with their running lights and very little else showing.
by: Richard L. Withington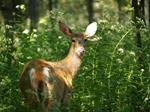 For me, walking in nature and writing are somehow connected. The more I write, the more I need to walk. In order to writ...
by: Lynn E. McElfresh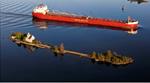 Who knows the correct answer? If you are a "subscriber" to TI Life, then from November to April, Canadian photographer ...
by: Susan W. Smith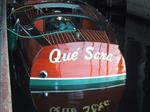 The Restoration of a Que' Sara, a 1932 18' Gar Wood           ...
by: John Peach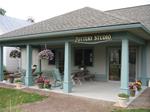 When the Craft School opened in 1966 there were 44 students learning the art of handweaving on looms either purchased or...
by: Rebecca Hopfinger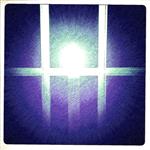 A man just doesn't get up on Christmas morning and announce to his wife of..
by: Chris Brock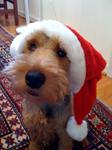 Higgins, the Welsh Terrier, is back for our young readers.
by: Dean Pagani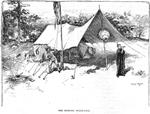 "Camp Grindstone," written by Henry Eckford and illustrated by William Allen Rogers, appeared in the August 1885 issue o...
by: Robert L. Matthews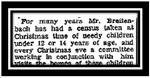 Julius Mendel Breitenbach or as he was known in 1928 "Santa Claus of the Thousand Islands," was born in December 1890....
by: Rex Ennis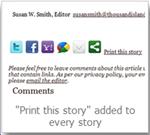 Printing stories from websites is not always easy to do - but not anymore!
by: Mike Cox