Articles from February 2016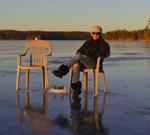 One of our proofreaders wrote, "HOW do you do it? Each issue is better than the last!!" I wish I could take credit, but I have to say our authors certainly deserve our thanks. Here we are with our mid-winter edition – enjoy this one beside a fireplace, on either side of the River, at a coffee shop near where you work, or if you are lucky, like I am, on a beach!

Open then article and meet our new contributors, see a remarkable historical film and enjoy our February photoraphs.
by: Susan W. Smith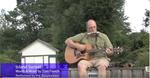 The River inspires people in all kinds of ways, whether it's through art, painting or drawing, gardening, architec...
by: Tom French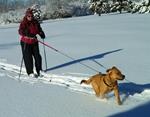 Skijoring is a Nordic term that means "Ski Driving." I like to refer to it as green snowmobiling. Over the p...
by: John Kunz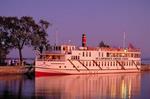 It has been some time since I stood in the grand salon of the "Canadian Empress" Cruise Ship, in Kingston Harbour. It wa...
by: Robert Preston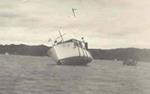 Young kid: "Mister Zimmer do you know where all the shoals are in the River?" Karl Zimmer: "Nop...
by: Deane C. Parkhurst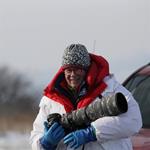 Have you met Steve Sturtz? That's a question many have been asking this past summer, as Steve attended sever...
by: Susan W. Smith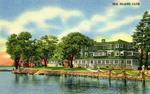 I am sharing this brochure and photographs of Ina Island, located in the Summerland Group of Islands, near Alexandria Ba...
by: Joseph Smorol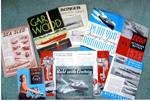 With the unexpected discovery of the Fitzgerald & Lee business records that took place in Alexandria Bay two summers...
by: Anthony Mollica Jr.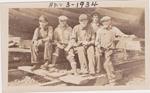 It's a small world… after all. No, I am not talking Disney World's favorite exhibit, but rather...
by: Paula Allen & Susan Smith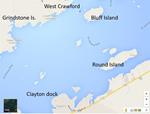 In the January issue of "TI Life" Rex Ennis presented The Tiffany Story – about West Crawford Island.&...
by: Richard L. Withington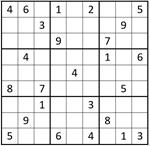 Editor's note: Do you tackle a Sudoku on your cottage veranda, sailboat cockpit, or at a campsite? TI ...
by: Dan LeKander