One of our proofreaders wrote, "HOW do you do it? Each issue is better than the last!!" I wish I could take credit, but I have to say our authors certainly deserve our thanks. Here we are with our mid-winter edition – enjoy this one beside a fireplace, on either side of the River, at a coffee shop near where you work, or if you are lucky, like I am, on a beach!


Paul Cooledge, 1000 Island Images, sent this photograph from Clayton, NY, on February 13, 2016. The temperatures plunged and the River is ready to freeze.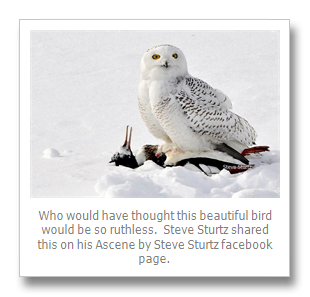 This Issue
Lynn McElfresh tells us about a family who built a boat in a weekend… Really: A Boat of Their Own.
Tom French shares his "Island Sunset" - Video and Story – the music and lyrics are perfect!
Deane C. Parkhurst answers the age old question; where are the Rocks in The River.
Robert Preston shares his memories, when helping to build The Canadian Empress–Why Not?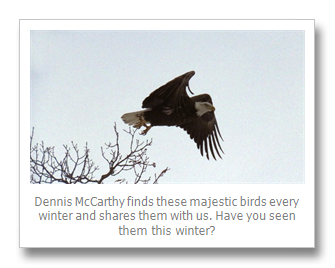 Joseph Smorol found a brochure, while clearing out his father's house, telling us about Ina Island's Past.
Richard (Dick) Withington's The Stopper, West Crawford Island Sequel reminds us to take care on the ice.
John Kunz has a suggestion on how to enjoy the winter in the North Country, with Skijoring in the Thousand Islands.
Tony Mollica tells us about a dozen boxes found in an attic, which proves The Fascinating Association of Gar Wood and Fitzgerald & Lee.
Dan LeKander begins a new series for those of us who love a Sudoku Puzzle Challenge… February 2016.
Think photographers are only interested in cameras? … Here is a different kind of photographer, Steve Sturtz, the Man Behind the Lens…
and finally, Paula Allen and Susan Smith Prove It's a Small World After All
New Contributors
Robert W. Preston - The Canadian Empress–Why Not?

Robert W. (Robbie) Preston has enjoyed life working in many different fields of endeavours - ranging from Master Industrial Model Builder, Merchant, Charter Pilot, Master Minor Water Licensed mariner and International Auto Racing Official. He has also been a volunteer Fire Captain, Home Builder, Author and award winning Photographer. He has received many awards over the years, including, with his wife, Environmental Hero in 2012, by the City of Kawartha Lakes. Presently he resides in Cameron, Ontario and as he admits, he is still - burning the candle at both ends.


Joseph Smorol - Ina Island's Past


Joe Smorol hails from Syracuse NY and spent summers on Ina Island and working on Cherry Island for the Amsterdam family from age 12-18, cutting lawns, cleaning boats and "doing whatever else was needed." After two years in college he worked 14 years in the construction business, followed by 13 years in the hospitality industry. Today he is involved in rental properties. Joe relates that many of the original visitors to Ina Island became permanent residents of the region and he is hoping this article will bring back fond memories for all.

Paula Allen - Paula Allen and Susan Smith Prove It's a Small World After All

Paula Allen is a professional artist, illustrator and educator and she and her daughter, Jacqueline Deschamps have the Pollyzoom Studio located in the Morean Art Center, in downtown St. Petersburg, FL. She received a Human Rights Award from the Tampa/Hillsborough County, Human Rights Council in Tampa in 2011; an award based on her humanitarian work in the community with children. In 2008, the St. Petersburg Chamber of Commerce nominated Allen for "Woman of the Year. Her latest new focus is working on animated stories for children at the Vermont College of Fine Arts, in the MFA program in Film, with final animations to be completed in 2016.

John Kunz - Skijoring in the Thousand Islands

John Kunz and his wife Kelly are summer residents of Chippewa Bay. They winter in Watertown, NY. Along with their three sons, they enjoy the River on a four-season basis - Sailing, Rock Climbing and Skijoring.
Strange winter weather…
Not a day goes by that we don't look twice at the temperatures and ice conditions this winter. One day there is a thin skin of ice, the next day it's gone. As we go to press in mid-February, we have a number of photographs that may seem strange. Here are some from Gananoque, sent by Alan Bickerton. Obviously many are enjoying the milder temperatures, but we also worry that no ice on Lake Ontario may mean more water evaporation and low water levels next summer. Let's hope not!
Historic Footage from Thousand Islands Museum – 5:18 minutes
Our thanks to Larry Golden, Wellesley Island, who sent a link to a June 2009, YouTube entry. At the time we go to press there have been 13,787 views.
Uploaded on Jun 30, 2009
Provided by the Thousand Island Museum in Clayton, NY, If you enjoyed this, please visit and donate to them! Published on You Tube by Jared Manley Hagemann.
Comments mean a lot
Every day after we publish TI Life, I have the distinct pleasure of reading comments, before they get posted. All are appreciated and some hit the mark!
Alan Gracewski posted this comment on 2016 January TI Life Happenings. I wrote back, and before long, we had a wonderful discussion about Lyman boats, resulting with his sending photos of his restoration project. I thank him and all those who send comments.
Comment by: Alan Gracewski
Left at: 1:29 AM Monday, January 18, 2016
---
I live in California with my wife now. But on one of our trips to the East Coast, about 10 years ago, while towing our 19' Boston Whaler, we stopped in Alexandria Bay, to sample boating in the Thousand Islands area. It was only two days, but we enjoyed cruising from Singer Castle, up River to Clayton and the Antique Boat Museum. We really liked the area and have vowed to return some day. I found your beautiful magazine quite by accident.
I was restoring an antique Lyman boat, and Googled "Lyman" to see what I could find. One of the links that came up was the Thousandislandslife.com website, because you had done an article on Lyman Boats. I checked it out and have been hooked ever since. The articles are most interesting and the photos just outstanding. Thank you so much for your hard work and congratulations on a quality e-magazine!
| | | |
| --- | --- | --- |
| We now issue an official invitation to the Gracewski family to come back to the River! | | |
----------------------
Another comment greatly appreciated was send by The Arrison Family and posted on Part 6: X-Wings, by Dan LeKander
Comment by: Jim Arrison
Left at: 9:55 PM Thursday, January 14, 2016
---
My wife and I enjoy playing Sudoku each night and first thing in the morning. As the puzzles have increased in difficulty, we have been thankful for the tools that Dan has taught us. We purchased, and recommend that all serious player do as well; Dan's "3 Advanced Sudoku Techniques". Being able to solve difficult and tricky puzzles is a great thrill.
Please Don't Forget
1. Do you have an iPad or Tablet? Try viewing TI Life on the Flipboard App.

2. Remember our Facebook page throughout the month, as we post information and photographs & follow us on

3. We also appreciate having you hit our

button and DONATE – (Suggest you use the Canadian funds button… will save you lots.)
4. And finally; If you are on the River this winter, take some photographs for TI Life. Send them to info@thousandislandslife.com.
By Susan W. Smith, Editor info@thousandislandslife.com