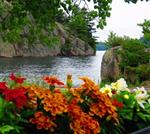 Lots to report in this article... Bios for six new contributors - Trish Buote, Mary Politis, Paul Holland, Blu Mackintosh, Camille Crandall and Robert Neulieb. Parks Canada receives $7.7 Million! and what to do on Saturday's in July!
by: Susan W. Smith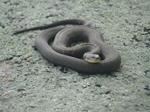 (WARNING: If you are afraid of snakes…do NOT read this article) *********** "Are there snakes there?" I demanded, prior ...
by: Lynn E. McElfresh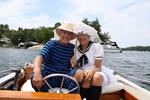 Turning 80 is a milestone – no I am not talking age – but rather the number of articles decided upon, resear...
by: Susan W. Smith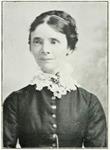 In February of 2015, the Federal Government of Canada recognized Agnes Maule Machar as a person of national interest.&nb...
by: Heather Chitty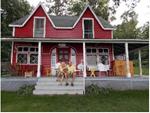 The Red is a majestic cottage on Tremont Island. It lives on the St. Lawrence River right near Gananoque, Ontario. This ...
by: Kate Modler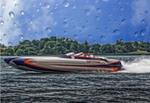 Do you buy postcards or do you prefer to capture your own images while enjoying the Thousand Islands? Like most peopl...
by: Paul Holland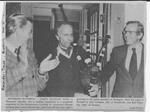 Who can forget the meeting in Rockport, in November 1975, when an announcement by Parks Canada stunned owners of Canadia...
by: Mackintosh Anne (Blu)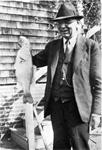 This is a journey I embarked on, trying to find out where Mr. Edgar Cayce vacationed, in the 1000 Islands. I came across...
by: Mary Politis

William Lyon Mackenzie was the leader of the 1837 Upper Canadian Rebellion. He escaped, after the defeat of rebel forces...
by: John C. Carter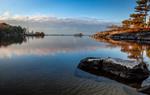 Editor's Note: "Summer Magic" was written by Robert L. Neulieb, a member of the Poet & Writers, IN...
by: Robert Neulieb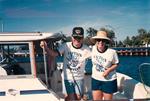 Editor's Note: Camille Crandall presented Boating Adventures in the 1000 Islands as part of a 500-word writing ass...
by: Camille Crandall