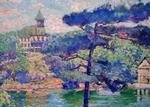 TI Life has a new "Readers' Exchange" where we welcome your short stories of seven-hundred words, or less. Our first sto...
by: Susan W. Smith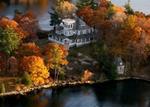 Comfort Island is for sale. . .  When Paul Malo created Thousand Islands Life in 2006, he created a Properties page...
by: Susan W. Smith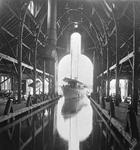 Growing up in the Thousand Islands the old homes and
by: Rick Tague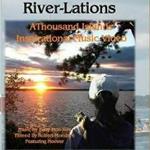 Patricia and Robert Mondore received good news this
by: Susan W. Smith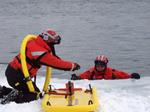 Ice on the mighty St. Lawrence is beginning to thaw, but as light snow fell on the morning of February 22, nearly thirty...
by: Michael Folsom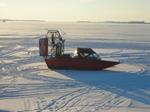 We were going to contact you about going airboating with us, but we had a small mishap a few weeks ago.

by: Michelle Argersinger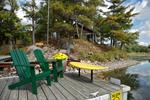 It can be said every island has its magic. But not every island has its own magician. Honey Bee Island is the summer ho...
by: Kim Lunman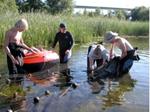 The Thousand Islands Biological Station (TIBS) is located on Governor's Island, near Clayton, NY, and is an important re...
by: John Farrell, PhD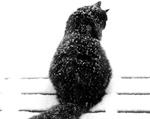 The images below were part of a first-time exhibition titled "The Glass River"
by: Rebecca Hopfinger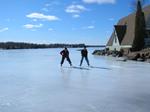 I have absolutely no doubt this scene was played out on countless waterways and lakes in the area. The fact that it took...
by: Steve Hornsby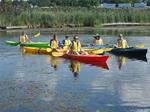 Have you ever wanted to help the River, but you were not quite sure what to do?  Save The River, an environmental o...
by: Sarah Walsh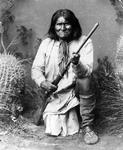 Are the remains of Geronimo in the Thousand Islands? The legendary Apache Chief died
by: Rex Ennis
"Well the Pullmans have all left & we are here all alone in our glory.
by: Kristen Pinkney