Our islands should be covered in May flowers, as everyone has remarked about April's showers!  Hardly a day went by without alerts for "Flood warnings in Clayton", but the ice is gone, the geese are back and islanders are  returning.
The articles this month all come with a story.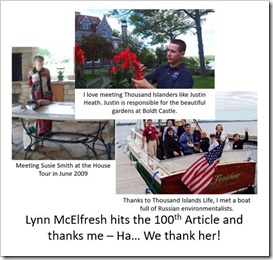 First, From 1 to a 100, for 3 Simple Reasons, by Lynn McElfresh : back in 2009, Lynn McElfresh asked me what the deadline was for articles.  I said, "the first of the month would be great." So, ladies and gentlemen, you can imagine how I felt, when I opened my email this month, on April 1, 2017.  This was not an April Fools prank, it was real and I wish I could find a way to thank this author. I am truly humbled.
Gerry Smith follows with The Devils Bird in the St Lawrence River Region, inspired by a comment left on the March issue: "I am surprised in these columns that there was no mention of the elephant in the room, so to speak, of the cormorant. This bird in the last 10 years has probably done more harm…" Gerry has an answer that you may or may not like.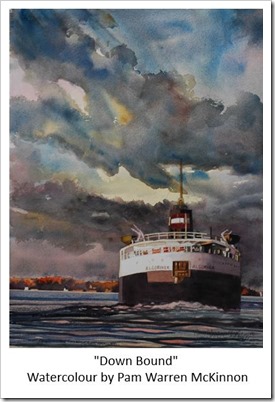 A watercolour shared on Facebook, titled "Down Bound", introduced me to Pam Warren McKinnon, C.S.P.W.C, Artist.
Imagine my excitement, when I discovered that TI Life could join in the Canadian tribute to the thousands who fought in WWI, in the Battle at Vimy Ridge, April 9, 1917. Richard Dumbrille, Canadian author, sent part of the story, and then his son, Charles filled in the blanks – resulting in the heartwarming history of a Maitland's link to Vimy Ridge, France, April 1917.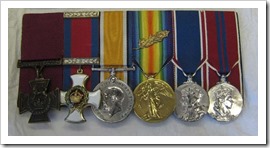 Next came David Kunz's tribute to Chauncey Burtch- River Captain Extraordinaire. Not only was I pleased with the tribute, but I also learned that David and Bill Simpson will launch their new book "Wooden Boats of the St. Lawrence River" on May 1 – so watch for a May book review.
Linda Twichell, shared Westminster Park's Great Race of 1882, and as one of our proof readers reminded me after reading the piece, "people haven't really changed, have they?  Greed, graft and corruption even back then."
First responder, John Spaulding loves to write, and Six Guys from the Firehouse… is sure to bring back your memories of a weekend, with the boys.
Kara Lynn Dunn provides important information, for teaching the next generation about Crude Oil + Boating + Teaching.
and it is April is Poetry Month, so we took full advantage of asking some of our TI Life poets to share; Dan Lekander has provided another Sudoku challenge, but he also provides a valuable lesson using his book's Step 6 in April's Extreme Sudoku Challenge.
Finally we start a new column, titled Did You Know? (1000 Islands Facts).  How about joining us with some facts that you know to be true, about your area of the River, yes, put a thousand islands in your life.
New contributors
John Spaulding - The Great Race - people haven't really changed, have we?  Greed and graft and corruption even back then.

John Spaulding was born and raised in Rochester, NY. His father came from the North Country, so he often visited relatives.  In recent years, he returned for snowmobile adventures.  It was only eight years ago that he was introduced to the St. Lawrence River, by a brother firefighter.  John is a full-time paramedic and a freelance writer, journalist and photographer. His work appears primarily in local newspapers. Since childhood, he has had a passion for the outdoors and protecting our natural resources.

David Kunz -Chauncey Burtch- River Captain Extraordinaire

David Kunz is the great-great nephew of Charles and Helen Lyon. He lives on Oak Island in Chippewa Bay, and he is the author, with Bill Simpson, of the new book, "Wooden Boats of the St. Lawrence River." This book will be available for summer 2017 and will be on sale at the Antique Boat Museum and at the Cornwall Brothers Museum in Alexandria Bay.  It can be pre-ordered at Amazon.com.

 

Charles Dumbrill - Maitland's link to Vimy Ridge, France, April 1917

Charles Dumbrill was born in Brockville and grew up a few miles east, in the small village of Maitland, ON.  He graduated from Queen's University with a BA (Honours) in History and earned a MA in the War Studies Department, King's College, London, UK. Charles began his career working with the Carter Center Peace Program and the Canadian Embassy, in Washington, DC., where he dedicated his time to public affairs, concentrating on key international projects, including border security, trade, energy, Iraq and Afghanistan.  He also worked at CNN headquarters, in Atlanta, at the International News Desk. Charles currently lives in Vancouver, British Columbia, with his wife and beloved cat, but returns to the Thousand Islands frequently.

Linda Twichell - Westminster Park's Great Race of 1882

Linda Lewis Twichell, a fifty-four-year resident of Westminster Park, has collected stories of the Westminster community, since the 1970's. In 2016, Linda and Leigh Charron Smith collaborated on "Westminster Park; A Tapestry of Tales", a multi-media presentation shown at the Cornwall Brothers Museum, Alexandria Bay and at the Jefferson County Genealogy Society, Watertown. A book about Westminster Park, its people, and their stories is in the works.
Suggestion:  Did You Know?
Robert Matthews, from Fishers Landing, NY, wrote, "The thought occurred to me this weekend, while watching the Masters Golf Tournament, in Augusta, Georgia. that TI Life should have a "Did You Know?" section, for items too short for a full-length article? "It might appeal to people who are reluctant to write an article, but have TI information they would like to share."
"What a marvelous idea," I wrote back… and we start with Robert's knowledge.  (See Did You Know, for more photographs and the new Rules for the Column).
"Did you know that ca. 1900, the Frontenac Hotel, on Round Island and the Hotel Bon Air, in Augusta, Georgia were both managed by C. G. Trussell. My guess is that he managed the Frontenac, during the summer and when it closed, he moved during the winter months, to Augusta, to manage the Hotel Bon Air. The people of wealth probably followed Trussell, from one hotel to the other. Life was good; both hotels had golf courses, with the Bon Air Golf Club, becoming the Augusta National, home of The Masters Tournament. In 1934, tournament golf began in Augusta and in 1939, the tournament was renamed "The Masters." The Frontenac Hotel burned to the ground in 1911."
__________________________
Truth
We thank reader, James Ward, for sharing this on our TI Life Facebook page. Anyone recognize the feeling?
Summertime, 1980 – 6 hr. drive to heaven…
1st thing; Step out of the car.  Deep breath – River air.
2nd; Run as fast as I could, up 40 stairs, open camp door. Another deep breath – River air.
3rd; Jump down ten stairs, in one leap, to run to the end of the dock. Deep breath – River air.
4th; Present day 2017, watching ripples from your own tear drops, fade across that same River, with the anticipation it will reach the Souls of my Loved ones that aren't present in person, but those whose spirit and memories will always be with me, as long as I am part of This Magnificent River…
By James H. Ward
 
Watch Out
Frontenac Arch Biosphere shared the Susquehannock Wildlife  Society's poster – Help us cross the road!  Please do the same in the Thousand Islands; Remember turtles go slow!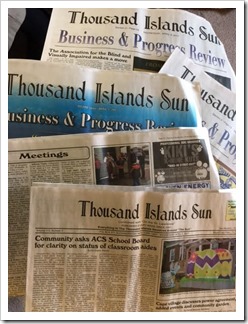 Thousand Islands Sun in Full
What is it with the talk that newspapers are losing ground? Not so in the North County. The April 5th, 2017 issue of the Thousand Islands Sun comes with 24 pages in Sections 1 and 2, and 38 pages in three sections of  the Business & Progress Review.  It is the one paper that you put aside for the summer as a go-to resource in Thousand Islands.  Thanks TI Sun… much appreciated.
Please Don't Forget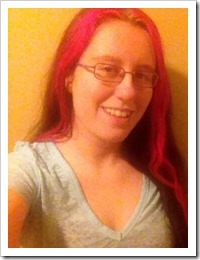 Remember our Facebook page throughout the month, as we post information and photographs & follow us on

We also appreciate having you hit our  button at the top of each article and Support TI Life – We have started to work on our new format. Stay tuned…
Now spring is really here, please take your camera out on the River and capture River life for the May issue. Send them to info@thousandislandslife.com.
And, this Editor is looking forward to receiving new submissions throughout the spring. I bet our readers are too!
Special thanks to proof readers Rick Taylor and Georgia Barker and Bill Stallan, who is my co-editor.  I especially thank Mike Cox who is the magician behind the website. What a team this month…
By Susan W. Smith, Editor, info@thousandislandslife.com