Articles from December 2017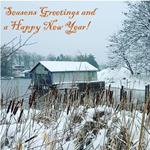 The warnings have started with several Clayton Storm Alerts already appearing.

This is a festive month as family and friends make their way down our main streets looking for the perfect gift. Our only suggestion is to stay warm, take time to rest and of course, enjoy our 2017 December issue.

December is a wonderful month to publish TI Life as it is filled with articles that I am sure you will enjoy.
by: Susan W. Smith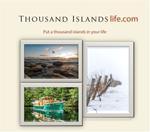 I look forward to each year's photo contest, with a mixture of delight and dread. Delight because it gives me a th...
by: Ian Coristine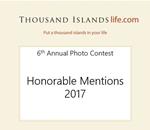 So I made my choices for the 2017 Thousand Islands Life Photo Contest. Now you can make yours. Each of these images earn...
by: Ian Coristine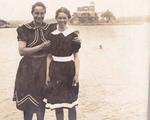 My favorite historic picture of our island was taken in the early 1890s in a cluster of rocks outside the backdoor of ou...
by: Lynn E. McElfresh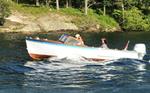 It was a bright and breezy, late-Spring-at-the-River day, the first time we saw The Boat - frozen in space, if not time
by: Wayne C. Strauss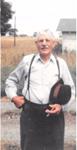 There must be something in the St. Lawrence air or water that gives special skills to a particular breed of River Rats w...
by: Bob Anderson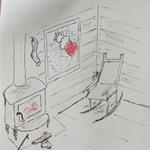 Ian woke with a start! There were strange noises and it was cold, very, very cold and crisp. He peeked out from under...
by: Charles MacLean Cochand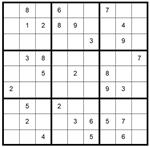 Can you believe this is the last issue of T. I. Life for 2017? Let's hope for a long and enjoyable River sea...
by: Dan LeKander
The objective of this article is not a comprehensive history of catamarans. It is in fact an attempt to provide the hist...
by: Rex Ennis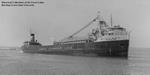 Canadian ship struggled getting in and out of small harbors Editor"s Note: The TI Life R...
by: Richard Palmer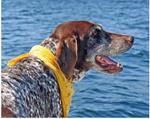 While my wife and I, along with our three kids, certainly look forward to our annual summer vacations in the 1000 Island...
by: Tom King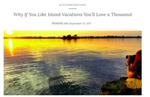 "Hey Susie, have you seen this?" asked Bill, "No! Then look, and tell me Where and Why?" The ...
by: Susan W. Smith