Articles from February 2017
What an unusual February. Usually, we have a frozen River. This year we have open water, wind, freezing rain and sunshine. and this week SNOW. All part of Winter 2017 in the Thousand Islands.
This month's articles are just as unusual. Check here for videos and photographs and hopefully good news about the border for fishermen.
by: Susan W. Smith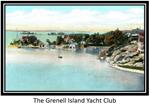 "What can you tell me about the Grenell Island Yacht Club?" I get asked that question a lot. My answer—not much. All I k...
by: Lynn E. McElfresh
It was the last of summer when I came upon an old torn piece of lined yellow paper:   November 15, 1986 I burie...
by: Jane Rippeteau Heffron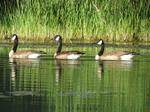 The dynamic nature of our regions avifauna continues to be shaped by human actions, positive and negative. Some species ...
by: Gerry Smith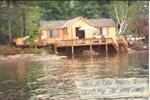 Editor's Note:  Our thanks to Martha Grimes wife of the late Hunter Grimes III (1946-2015) Martha found this article, pu...
by: Hunter Grimes
David Inglehart… What don't you do?  A Google search finds that, in addition to a teacher and journalist, you've been a ...
by: Susan Smith and David Inglehart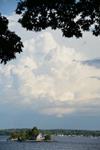 That's the size of the monitor on my camera. When I shoot, my entire world is reduced to just three inches. If you use a...
by: Tom Robbins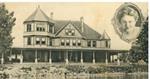 May was born Ada (some sources say Georgina) May Campbell, in Whitby, Ontario, Canada on June 27, 1862. Her father died ...
by: Sharon Bourquin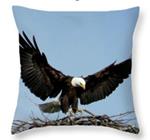 When Dennis McCarthy retired in 2009, he turned to his wife, Kathi, and said. "A year on the River in photos" that is wh...
by: Susan W. Smith